Karen Perry, OD, FAAO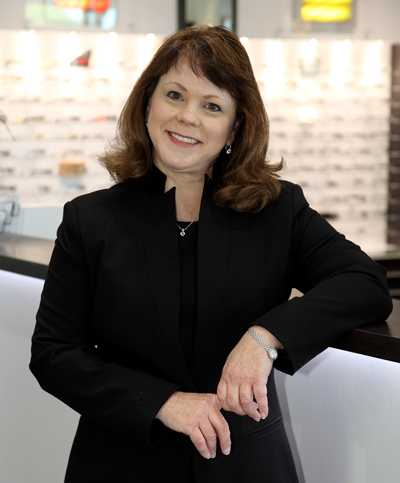 Dr. Karen Perry is not currently seeing patients at this time.
Dr. Karen Perry completed her Bachelor of Science degree at the University of South Florida and received her Doctor of Optometry degree from the Pennsylvania College of Optometry in Philadelphia, where she was a member in Beta Sigma Kappa Optometric Honor Society and the Phi Kappa Alpha Optometric Fraternity. She completed internships in Clinical Pathology at Omni Eye Center in Delaware and Pediatrics at The Eye Institute in Philadelphia. She recieved her fellowship in the American Academy of Optometry (FAAO).
Dr. Karen Perry has authored an ophthalmic technical book for personnel and lectures extensively in the optometric profession. She serves as an examiner for the Florida Board of Optometry and provides leadership on many levels within the profession.
As an active member of the American Optometric Association (AOA), Southern Council of Optometrists (SCO) and the Florida Optometric Association (FOA), Dr. Karen Perry has served as chair for numerous committees including Education, Membership Development, Industry Relations, and Convention Planning. She has served as the FOA liaison to the Florida Paraoptometric Society for over ten years. She is currently chairman of the board for the Central Florida Society of Optometric Physicians (CFSOP).
Dr. Karen Perry previously served on the Board of Governors for Prevent Blindness Florida and chaired several fund-raisers for non-profit organizations, including The Fidelco Guide Dog Foundation, Prevent Blindness Florida and the Center for Independence and Technology (C.I.T.E). Dr. Karen Perry continues to chair the CFSOP silent auction and charity ball to benefit non-profit organizations related to vision loss prevention. She volunteers vision care services for the Jeppeson Foundation, The Migrant Children Foundation, Orange County Public Schools, The Lions Club and Vision U.S.A. In addition, she provides eye exams at the Coalition for the Homeless.
Dr. Perry has been honored by both the community and her colleagues with numerous professional, academic and civic awards, including those recognizing outstanding leadership, outstanding achievement and academic merit. She received the prestigious Prevent Blindness Florida Visionary Award and the 2002 Local Society Florida Optometrist of the Year Award, presented by The Florida Optometric Association.